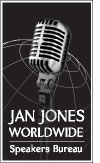 On April 13, 2013, the United States Congress awarded the Congressional Gold Medal to Professor Muhammad Yunus for his outstanding efforts to reduce global poverty. The Award from Congress confirmed what millions of women and the world's poor already know "Professor Yunus is a champion of women's rights, economic development and the belief that every human being should have the opportunity to become self-sufficient" said Kathy Calvin President of the United Nations Foundation. Twenty-seven dollars started a movement. That's the amount Professor Yunus loaned to a group of village women in Bangladesh to finance their small businesses in 1976. The success of that loan, and the many others it came to inspire, led to a new business model called Microfinance – the groundbreaking idea of offering small, affordable loans to the very poor. Since then, the Grameen Bank, which Professor Yunus established in 1983, has empowered millions of impoverished people through microloans and sparked microfinance movements throughout the world. In the USA alone, micro-lending programs inspired by Grameen are blossoming, with more than 300 programs established.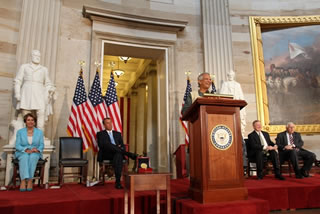 Professor Yunus has won the Nobel Peace Prize in 2006, and countless other humanitarian and leadership awards from countries and organizations around the world including World Food Prize USA; Man for Peace Award Italy; Indira Gandhi Award India; Sydney Peace Prize Australia; Rotary Award for World Understanding USA; King Hussein Humanitarian Leadership Award Jordan; Grand Prize of the Fukuoka Asian Culture Prize Japan; Volvo Environment Prize from Sweden; The Economist Award for Social and Economic Innovation USA; Franklin D. Roosevelt Freedom Award Netherlands; Seoul Peace Prize Korea. He has been inducted as a member of the Legion d'Honneur by President Chirac of France.
His books - major best sellers on the New York Times and other prestigious best seller lists around the world - include Banker to the Poor; Creating a World Without Poverty; and Building Social Business.
To book Muhammad Yunus to speak at your event, please contact: Jan Jones Worldwide Speakers Bureau at 1-760-431-8692