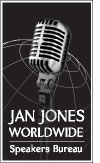 MULTIPLIERS are leaders who amplify the capabilities of the people around them. They inspire employees to stretch themselves and get more from other people. Learn from Liz how to become a multiplier, hire multipliers, and source multipliers for clients.
Liz Wiseman teaches leadership to executives around the world. She is the President of the Wiseman Group, a leadership research and development firm headquartered in Silicon Valley, California.
She is the author of Multipliers: How the Best Leaders Make Everyone Smarter, a Wall Street Journal bestseller and The Multiplier Effect: Tapping the Genius Inside our Schools. She has conducted significant research in the field of leadership and collective intelligence and writes for Harvard Business Review and a variety of other business and leadership journals. Clients include: ebay, Apple, Microsoft, Pepsico, Dubai Bank, Genentech, Nike, PayPal, Banana Republic, Emirates Airlines, Salesforce.com and Twitter.
A former executive at Oracle Corporation, she worked over the course of 17 years as the Vice President of Oracle University and as the global leader for Human Resource Development.
Liz is a frequent guest lecturer at BYU, Harvard, the Naval Postgraduate School, Stanford and Yale. Liz holds a Bachelors degree in Business Management and a Masters of Organizational Behavior from Brigham Young University.
To book Liz Wizeman to speak at your event, please contact: Jan Jones Worldwide Speakers Bureau at 1-760-431-8692