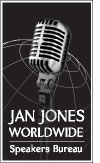 Dave Ulrich is Professor of Business at the University of Michigan and a partner at the RBL Group, a consulting firm focused on helping organizations and leaders deliver value. He studies how organizations build capabilities of speed, learning, collaboration, accountability, talent, and leadership through leveraging human resources. He has helped generate award-winning databases that assess alignment between strategies, human resource practices and HR competencies.
Professor Ulrich has received numerous awards and accolades. Named by Forbes as one of the world's top 5 business coaches, he was ranked by Business Week as #1 management educator and guru in 2006. HR Magazine ranked him the #1 most influential person in HR in a vote by influential HR thinkers. Executive Excellence ranked him the #2 guru and Fast Company magazine named him as one of the 10 most innovative and creative thinkers of 2005. In 2007 he was awarded the Lifetime Achievement award from the American Society of Training and Development.
Ulrich has published over 100 articles and book chapters and 12 books. His latest book Leadership Brand will be out in August 2007.) He has consulted and done research with over half of the Fortune 200.
To book Dave Ulrich to speak at your event, please contact: Jan Jones Worldwide Speakers Bureau at 1-760-431-8692