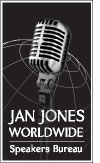 Robert B. Tucker is president of The Innovation Resource, and an internationally recognized leader in the field of Innovation. Formerly an adjunct professor at the University of California, Los Angeles, Tucker has been a consultant and keynote speaker since 1986.
His pioneering research in interviewing over 50 leading innovators was published in the book Winning the Innovation Game in l986. Since then, he has continued to publish widely on the subject, including his international bestseller Managing the Future: 10 Driving Forces of Change for the New Century, which has been translated into 13 languages. In Driving Growth Through Innovation he identified the emerging best practices of 23 innovation vanguard companies. And in his latest work, Innovation Is Everybody's Business, Tucker interviewed 43 innovation-adept individuals from multiple industries and all levels of organizations, and teaches the personal skills necessary to become an innovator in this hyper-competitive world.
As one of the thought leaders in the growing Innovation Movement, Tucker is a frequent contributor to publications such as the Journal of Business Strategy, Strategy & Leadership, and Harvard Management Update. He has appeared on PBS, CBS News, and was a featured guest on the CNBC series The Business of Innovation.
The Innovation Resource is a consulting firm devoted exclusively to assisting companies seeking to improve top and bottom line performance via systematic innovation.
Tucker is a much sought after keynote speaker at conventions, company management meetings, and industry conferences. Clients include over 200 of the Fortune 500 companies as well as clients in Europe, the Americas, Asia-Pacific, and Australia.
"Your message and the ideas you shared on innovation were right on target with our audience and really made people think about the impact they can have on our business. The way you educated the audience with your examples and the life experiences was something our people will remember long after our event is over." - Scott A. Dougall, General Manager,
Technical Support, Americas, IBM Global Services

"I wanted to take this time to really thank you for the presentation that you delivered at our Leadership Forum in Rio.  You were extremely well received by the whole audience who was completely engaged the entire time you were speaking.  We know from the feedback that your presentation was the most dynamic and interesting among all the others. You were definitely the person we were looking for!  Thank you for your participation."
- Edgardo Tettamanti Sr. Vice President, Marketing Group Head,
Latin America & Caribbean Region, MasterCard Worldwide

"Our management team was absolutely thrilled with the messages you delivered on innovation. You can be assured you will be hearing from us again! And, I personally have seen a difference in the way our PFPC team is thinking and talking about innovation and what it means to our business and to our clients. It was such an important education for us all -- and I hope and will encourage that thinking to continue. So....don't be surprised when we call."
- Ms. Ann Piacentini
Executive Producer, PFPC Leadership Summit, PFPC, Inc.

" The whole morning's content and presentation were very much appreciated. Thank you for all your hard work on the preparation – it was mentioned to me by several delegates that it was really evident how well prepared you were for the session – you really had done your homework and we're grateful for that. The keynote was exactly on the right side of hands on "call to action" and advice, and many delegates appreciated hearing it (and all needed to hear it…)"
Betty Heywood, Director of International Affairs
NAMM, the International Music Products Association

"…your presentation was a galvanizing force…I know that it generated a lot of stimulating conversations among our members and all of the comments that I have heard have been overwhelmingly positive."
- Matthew D. Upchurch, CTC, CEO, Virtuoso, Ltd.
St. Petersburg, Russia

"It was fantastic having Robert Tucker to be the featured guest at the conference. Everyone was very impressed with his lecture and coaching."
- Ms. Jenny Sparks, Program Manager,
Hargraves Institute for Innovation, Sydney, Australia

"You really lit up the crowd, and judging by all the chatter at the conference following, sparked a lot of thoughts on building our innovation culture…You proved to be the perfect set-up man . . . Many people came by our breakout and poster sessions, now suitably energized with enthusiasm for working together to drive a stronger innovation culture and delivering business value through better managing our innovation efforts."
- David Anderson, Manager, Global Innovation Services
Chevron Information Technology Company, Chevron Business IT Forum, Houston, Texas
To book Robert Tucker to speak at your event, please contact: Jan Jones Worldwide Speakers Bureau at 1-760-431-8692