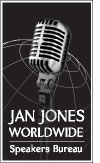 Executive Vice President, Development & Acquisitions,
The Trump Organization
Donald J. Trump Jr. is an innovator and leader in today's young business world. As an Executive Vice President at The Trump Organization, Donald Jr. works to expand the company's real estate, retail, commercial, hotel and golf interests. His extensive real estate development experience, rigorous education and inherent business sense add a level of detail and depth to the management of Trump business projects. In addition to project acquisitions, Donald Jr. actively oversees The Trump Organization's extensive property portfolio. He is involved in all aspects of the company's development, from deal evaluation, analysis and pre-development planning to construction, branding, marketing, operations, sales and leasing.
Donald Trump, Jr. is the eldest child of the 45th president of the United States. He is a best-selling author and an accomplished and sought-after speaker. Trump, Jr. speaks extensively throughout the United States and internationally on business, politics and cultural issues. He is an avid outdoorsman and a loving father of 5 children.
To book Donald Trump, Jr. to speak at your event, please contact: Jan Jones Worldwide Speakers Bureau at 1-760-431-8692