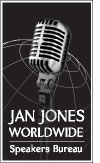 Leadership is about reconciling dilemmas… Fons Trompenaars

Fons Trompenaars is known worldwide for his work as a consultant, trainer, motivational speaker and author. He has spent over 25 years helping Fortune 500 leaders manage and solve their business and cultural dilemmas to increase global effectiveness and performance, particularly in the areas of Globalization, Mergers & Acquisitions, HR and Leadership Development. Organizations who have benefited from his innovative approach include General Motors, IBM, Heineken, Mars, BP and more.
His bestselling book Riding the Waves of Culture: Understanding Cultural Diversity in Business, became the standard guide to leading effectively in an international business context. Now, the third edition of the book takes you beyond cross-cultural awareness and 'issues' to help you take strategic advantage of cultural differences in the business environment. Leveraging their expansive cultural database as well as brand-new research findings, Fons and his co-author explain how to build the skills, sensitivity, and cultural awareness necessary for managing effectively across cultural borders—and seize all the opportunities diversity brings to an organization.
Listed regularly as one of the world's most influential living management thinkers, Fons has been awarded the International Professional Practice Area Research Award by the American Society for Training and Development. He was voted one of the top 20 HR Most Influential International Thinkers 2011 by HR Magazine, and was ranked in the Thinkers50 as an influential management thinker in 2011.
Learn from Fons how to:
Deal with cross-cultural challenges and dilemmas, whether they relate to national or corporate cultures, within your own organization or among stakeholders.
Recognize and respect cultural differences in values, attitudes and behavior.
Systematically reconcile cultural differences to your advantage.
Find the opportunities in diversity, be it gender, functional, national or corporate.
To book Fons Trompenaars to speak at your event, please contact: Jan Jones Worldwide Speakers Bureau at 1-760-431-8692