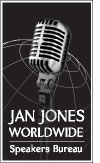 One of the most successful senior business communication executives and angel investors of our time, Mark C. Thompson has been a board member and advisor to Global 1000 companies and is Charles Schwab's former Chief Customer Experience Officer, Chief Communications Officer and Chief of Staff.  During his tenure, the company's customer assets grew ten-fold to more than $800 billion dollars in over five million client accounts, and continue to grow during the greatest economic storms in history. Thompson created the Schwab Leadership Series and worked face-to-face with many of the world's best global leaders and entrepreneurs – from Richard Branson and Steve Jobs to Warren Buffett, AG Lafley, Herb Kelleher, Michael Dell, Bill Gates, Ford CEO Alan Mulally and Zappos founder Tony Hsieh.
Thompson co-authored the bestseller Success Built to Last, the sequel to Jim Collins and Jerry Porras' classic, Built to Last. By focusing on Collins' five levels of leadership, Thompson coaches leaders to get things done fast!
In 2010, the American Management Association published Thompson's bestselling book – Now, Build a Great Business. He also edited two books for Harvard Business Press – Weathering the Storm and Crisis As Opportunity.
Today, Thompson is an expert advisor on Level V Leadership and Built to Last – transforming how leaders inspire managers to boost sales, innovation and lead change in a volatile world.
In addition, Thompson is Chairman of the American Express Leadership series for Peter Drucker's Leader to Leader Institute. He is a member of the Board of Governors for the Institute and is a board member, investor and advisor to 8 companies while serving on the faculty of the World Economic Forum, John F. Kennedy University, and a scholar at Stanford University.
Keynote Topics Include:
1) Make Change Happen – How World-Class Teams Lead Change Faster
2) Make Sales Happen – Sales Growth & Good to Great Performance
3) Seven Ways to Boost Profits in Any Market – Customer Service Built to Last

---
Mark's expertise on Success Built to Last reveals key insights into business growth, sales, service, innovation, leadership, customer engagement and talent management in a presentation ideal for groups looking for a "meaningful secret formula for success." -Richard Branson, Virgin

Thompson is a current Member of the Board of Directors and founding investor in Smule.com, one of Apple's top iPhone and iPad applications companies. He was also Executive Producer of Schwab.com and Chairman of Rioport, which popularized the mp3 audio technology now used in Apple's iTunes.

In addition to an MBA, Thompson holds a Masters degree in Social Media studies from Stanford University, where he became an investor in Facebook, Baynote, CNS Response, Cancer Genetics, Goldman Sachs Special Opportunities.

Thompson is a Visiting Scholar at Stanford University and a founding advisor to the Stanford Realtime Venture Design Lab. He has also served on the faculty of John F. Kennedy University, World Economic Forum, Tony Robbins Business Mastery series.

Producer & Host of the Leadership Dialogue Series: sponsored by American Express www.leadersofthenewcentury.com.

Best Buy Enterprises – Member of the Board of Directors and the Nominating & Audit Committees (2000-2004)
Forbes List: "Top 100 Venture investors with the Midas touch."

Chief Customer Experience Officer, Chief of Staff, Chief Investor Relations Officer,  Senior Vice President, Executive Producer, Schwab.com Chief Communications Officer (reporting to founder Chuck Schwab), Charles Schwab & Company (1988-2000).
Fortune 500 Companies: on Board of Directors of Korn Ferry Intl* (2001-2004)

"Mark Thompson is the Napoleon Hill of the 21st Century. A best selling author, corporate advisor, economic wizard and leadership guru whose best selling books and keynotes inspire leaders." - Teri Whitcraft, ABC NEWS
"Mark Thompson's inspiring message is just what your leadership team needs! He customizes his keynotes to provide actionable ideas and insight for your organization." - Susanne Lyons, Chief Marketing Officer, VISA

"Business leadership coach Mark Thompson, bestselling author of "Success Built to Last" at Stanford, launched a worldwide Thought Leadership Series starting with Ford and the Leader to Leader Institute, along with P&G CEO AG Lafley, Jim Collins, Frances Hesselbein and many more to come. "These are wonderful!!!!..... Thank you Mark!!" - Alan Mulally, CEO, FORD
To book Mark Thompson to speak at your event, please contact: Jan Jones Worldwide Speakers Bureau at 1-760-431-8692