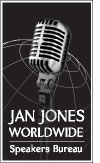 Dr. Donald Sull is a Professor of Management Practice in Strategic and International Management, and the Faculty Director of Executive Education at the London Business School.
Sull is a global authority on how companies compete effectively in turbulent markets. He has been identified as a leading management thinker by The Economist, the Financial Times, and Fortune which named him among the ten new management gurus to know. The Economist listed his theory of active inertia among the ideas that shaped business management over the past century.
He has published five books, including The Upside of Turbulence. His book Made in China, was named one of the top eight business books of 2005 by the Financial Times and his book Why Good Companies go Bad was a finalist for the Academy of Management's Outstanding Management Book Award. He has also written over 100 book chapters, case studies, and articles, including several bestselling Harvard Business Review articles.
As a consultant and management educator, Sull has worked with companies including Mars, Oracle, Nokia, Royal Bank of Canada, Standard Chartered Bank, Emirates Airline, Baker & McKenzie, Burberry, and Schneider Electric. He speaks regularly at leading management conferences, such as Microsoft's CEO Summit and the McKinsey Strategy Summit.
Sull received his AB, MBA, and doctorate from Harvard, where he taught entrepreneurship at the Harvard Business School before rejoining the London Business School faculty. He directs a week-long course on thriving in turbulent markets and teaches on the Senior Executive Programme. Sull has won teaching awards at both London Business School and Harvard.
Prior to academia, he worked as a consultant with McKinsey & Company, and a management-investor with the leveraged buyout firm Clayton & Dubilier on the Uniroyal-Goodrich Tire Company deal. He remains active in private equity as an investor and advisor to start-up companies. He lives in London and Cape Cod.
Read his blog at: http://blogs.ft.com/donsullblog/
To book Don Sull to speak at your event, please contact: Jan Jones Worldwide Speakers Bureau at 1-760-431-8692