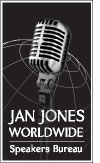 Everything You See, I Owe to Spaghetti! - Sophia Loren
LUCA SPAGHETTI was born in Rome, where he lives and works as a Certified Public Accountant. His last name became famous due to his encounter with Elizabeth Gilbert, the author of the bestslling book, "Eat, Pray, Love". In the book, Luca is none other than the character "creatively" named... Luca Spaghetti. That's right, believe it or not, that is his real name: Luca Spaghetti is genuine and his name is as real as it gets.

Luca's life was changed forever when he received an email from his friend Patrick in America telling him that Patrick had given his name to a friend from university days, who was visiting Rome. The friend turned out to be Elizabeth Gilbert. Luca met Elizabeth for a plate of pasta in one of Rome's typical local trattoria. He introduced her to Rome and his friends. She introduced him to the world, writing about her time in Rome is her best-selling book "Eat, Pray, Love", which was made into a movie starring Julia Roberts.
In May 2011, Luca's book "Un Amico Italiano: Eat, Pray, Love in Rome" was released. Luca now offers selective tours of Rome and environs to visitors who want to recapture some of the magic documented in the "Eat, Pray, Love" best seller. Luca's speaking engagements are filled with Italian charm as he speaks about EPL, his friendship with Elizabeth Gilbert, the places he visited with her, sharing secrets about locals-only places in Rome, and, of course, his beloved Lazio soccer team - a passion equalled only by his love of James Taylor and his music.
To book Luca Spaghetti to speak at your event, please contact: Jan Jones Worldwide Speakers Bureau at 1-760-431-8692