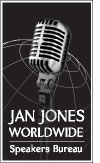 Tony Schwartz is President and CEO of The Energy Project, a company that helps individuals and organizations fuel energy, engagement, focus and productivity by harnessing the science of high performance. Tony's most recent book, The Way We're Working Isn't Working: The Four Forgotten Needs that Energize Great Performance, was published in May 2010 and became an immediate New York Times and Wall Street Journal bestseller. His previous book, The Power of Full Engagement: Managing Energy Not Time, co- authored with Jim Loehr, spent four months on the New York Times bestseller list and has been translated into 28 languages.
Tony is a frequent contributor to the Harvard Business Review. His most recent article, The Paradox of Productivity: How Sony Pictures Gets More Out of Employees By Demanding Less, was published in May, 2010. Tony is one of HBR's most popular bloggers and also blogs regularly on the Huffington Post and on Oprah.com.
Tony began his career as a journalist. He has been a reporter for the New York Times, an editor at Newsweek, a staff writer at New York and Esquire, and a columnist for Fast Company. He also co-authored the #1 worldwide bestseller The Art of the Deal with Donald Trump, and wrote What Really Matters: Searching for Wisdom in America.
Tony has delivered keynotes to audiences around the world and has worked with leaders at dozens of organizations including Google, Sony, Ford, Barclays Capital, Pfizer and Ernst and Young, as well as the Los Angeles Police Department, the Cleveland Clinic and the National Security Agency.
Tony lives in New York City with his wife, Deborah, a psychoanalyst. They have two grown daughters, Kate, a director, and Emily, who works at The Energy Project.
To book Tony Schwartz to speak at your event, please contact: Jan Jones Worldwide Speakers Bureau at 1-760-431-8692