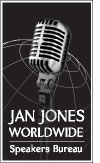 George H. Ross is Executive Vice President and Senior Counsel for the Trump Organization. He is the business and legal advisor to Donald J. Trump.
Ross is responsible for development of foreign investments and supervision of leasing and operation of 40 Wall Street, the landmark 1.3 million square-foot, 72-story building located in Manhattan's Financial District, directly across from the New York Stock Exchange and the tallest building in downtown Manhattan, as well as the Trump Tower, the world-renowned Fifth Avenue skyscraper. He is also responsible for all licensing, promotion and marketing of Trump products including Trump Ice. He has been with the Trump Organization since 1996 but has been associated with Donald Trump for many years.
Before joining The Trump Organization, Ross was a real estate attorney and private investor for more than 50 years and, as the senior partner of a major law firm, served as general counsel, consultant and negotiator for renowned real estate investors. He assisted with the acquisition and development of major buildings and other projects in the New York area including the GM building, Chrysler building, Olympic Tower, Trump Tower, the St. Regis, Stanhope, Grand Hyatt, St. Moritz, Gotham Hotels, Graybar building, 40 Wall Street, 100 Wall Street and 101 Park Avenue. Notable clients include, Donald J. Trump, AT&T, Katz Communications, Inc. Chase Manhattan Bank, United Technologies Corp., Leslie Fay Companies, Inc. Samuel Lefrak, Dutch Reform Church, Lazard Freres, Societe Generale, Western Union and Random House.
Ross has also been a lecturer on various real estate subjects for the Practicing Law Institute and the American Management Association. He is the author of two widely acclaimed and bestselling books, "Trump Strategies For Real Estate- Billionaire Lessons For The Small Investor" and "Trump-style Negotiation. He currently an adjunct professor of the New York University School of Professional Studies and Continuing Education where for more than 15 years he has taught a course in negotiation.
Ross was the co-founder of Beck-Ross Communications which successfully owned and operated a group of several radio stations in the United States. He was responsible for the creation, development, manufacture, marketing and financing of "Avonite" a recognized leader in the solid surface industry.
For several years Ross has been one of the co-stars on Donald Trump's very successful TV reality show:"The Apprentice".
Ross attended Clemson College and is a graduate of Brooklyn College of the City of New York and Brooklyn Law School. He was admitted to the New York Bar in 1953.
Ross is married and has two married daughters and three grandchildren.
To book George H. Ross to speak at your event, please contact: Jan Jones Worldwide Speakers Bureau at 1-760-431-8692