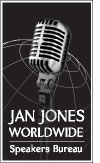 My goal is to assist people in the process of rapidly achieving their goals, so they are able to live the life of their dreams. My hope is that they will eventually pay-it-forward and help those they care about the most, to do the same. - Jairek Robbins


Jairek Robbins is personal achievement coaching royalty. He's the son of Anthony Robbins, the world's long-time, leading authority on peak performance. A chip off the old block, Jairek is a man on a mission, focused on developing creative solutions for accelerating results. By evaluating your company's strategic objectives, Jairek is able to build a customized roadmap for you to achieve your goals with speed and precision.

Committed to putting his life's philosophy into action, Jairek lives a life of adventure, philanthropy and entrepreneurship. Whether it's cage diving with great white sharks, working as a volunteer in remote regions of the world, or building a powerful enterprise that is designed for results, Jairek is stretching the boundaries of traditional thinking, consistently developing revolutionary approaches to accelerate results for business and personal success.
Jairek's clients include Ford, BMW, Mercedes-Benz, Toyota, Century 21, Prudential, Ameriprise Financial, Keller Williams, United States Marines, United States Airforce, UBS. Jairek has presented at events around the world including Tokyo, London, Bangkok, Sydney, Copenhagen and Vancouver. He tailors his lectures and workshops specifically for your business, merging the latest techniques in motivation with strategic foresight, to help your business achieve remarkable results in a competitive marketplace.
TOPICS:
Achieving Rapid Results in Your Life and Business
Provide your team with an opportunity to take their goals, dreams and visions for their life and business and turn them into their da- to-day reality! This program was designed to help individuals achieve Rapid Results in their lives and business so they are able to live the life they desire and deserve!
Raising Your Standards and Breakthrough Past and Present Limitations
This is your opportunity to help your team define what is truly possible in their lives and business! The process itself was created for teams like yours to be able to create a clear and compelling vision for their life and business, define what it is that is stopping them from having the vision be their reality right now in this very moment and BREAKTHROUGH anything and everything standing in their way! At the end of this workshop we have a special surprise for your team members (one that they will remember for a life-time as the moment they re-claimed their truth and re-defined how they would live their life from that day forward).
Purpose, Passion and Profits
It can be summed up in 4 simple steps:
1. Define and Live your Passion daily
2. Learn to add MASSIVE VALUE to the community and team around you through living your passion
3. Monetize the value you add (you deserve to have a good life too!)
4. Set it up so that you can run the entire system from a lap-top anywhere in the world and enjoy the freedom and fulfillment that you desire and deserve!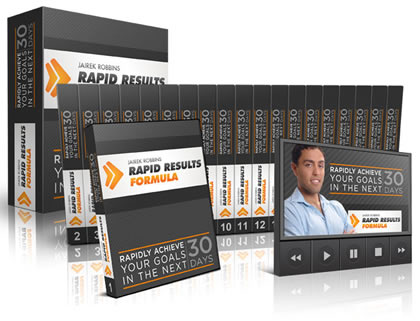 Adventure: Let Jairek share with you exhilarating stories of his worldwide adventures
Living as a volunteer in a village in Uganda for 3 months with no running water, electricity or toilets
Visiting the silver-back gorillas in Uganda
Hanging out with the Maasai Tribe
White water rafting down the Nile river
African Safaris
Sky Diving
Race Car Driving
TESTIMONIALS:
Hiring Jairek to speak at our events in Tokyo was one of the best decisions we ever made. His energy and passion is contagious. He filled our attendees with amazing insights as well as left them inspired and ready to take action! 100% Looking forward to hiring him back again and again. Thanks Jairek! PS: we love your socks!
Farhad Kardani, CEO, Step Up Corp. Tokyo, Japan
Jairek Robbins was a major highlight of our first annual convention! His energy and 'feel good attitude', combined with high-quality conten,t provided the perfect balance with our corporate presenters. We look forward to working with Jairek again!
Tim Mulcahy, CEO, Truestar Health

bHIP Global, Inc. had the pleasure of having Jairek Robbins speak at our 5-year anniversary event in Bangkok, Thailand. He greeted the over 5,000 participants with a style that grabbed their attention and kept them engaged during the time he occupied the stage. Without Jairek, the event would not have received the wide praise that it did. In addition to being a motivating speaker, Jairek was also a great pleasure to work with in coordinating his presence. He was able to adjust when the best laid plans went haywire. We appreciate that aspect of who he is as a person. We are looking forward to working with him again. - Terry LaCore, CEO and Founder of bHIP Global, Inc. ...Not only did my real estate business explode from $3M to $12.9M (433% increase), he also helped me improve the overall quality of my life.
Paul Yarmo, Keller Williams, Nashua, NH
To everyone who is wavering to start working with Jairek in any way: My advice is DO IT! - You will be amazed by the RESULTS!
Michael Duttenhofner,
EOS Consulting Mannheim, Germany
To book Jairek Robbins to speak at your event, please contact: Jan Jones Worldwide Speakers Bureau at 1-760-431-8692