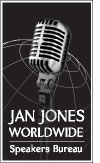 Ravi tours the world conducting clinics, and lecturing on crucial issues facing the music and aviation industries. Ravi "The Raviator" is a pilot and motivational speaker who is bringing renewed passion to the aviation industry. Concerned that the perception of aviation is in decline, Ravi inspires pilots and aviation professionals to re-connect with their dream through educational and motivational events. Ravi was inspired to take up flying by Daniel Sennheiser of Sennheiser USA, and is a spokesperson for Sennheiser aviation headsets.
In addition to his passion for aviation, Ravi is an accomplished musician who shot to worldwide fame at a young age as the guitarist for the '90's band Hanson, playing guitar in front of 40,000 screaming fans, enjoying the life of a minor teen idol. Hanson's chart-topping song "MMMBop" catapulted the band into the music stratosphere, taking Ravi to stages at the White House, Jay Leno, David Letterman, Saturday Night Live, Rosie O'Donnell, Madison Square Garden and the Louisiana Superdome. His autobiographical book written on tour as guitarist of the top-selling band in the world was published by Simon & Schuster. His voice has been likened to a young Steve Winwood or Peter Frampton.
Major music and aviation universities including Berklee College of Music and Embry-Riddle Aeronautical University, as well as industry conferences and conventions including the National Association of Music Merchandisers (NAMM) and the Aircraft Owners and Pilots Association (AOPA), regularly host his lectures and numerous magazines including Electronic Musician and Flight Training have published his columns.
Ravi, born in Washington, D.C. and raised near New York City, is a member of the Nehru-Gandhi family, India's political family dynasty who governed the world's largest democracy for over 40 years and continues to exert strong influence today.
MUSIC INDUSTRY TOPICS:
Maintaining Artistic Integrity While Running Your Career as a Business
An inspiring discussion on the importance of integrity and the artist's role in society, coupled with concrete techniques for making a living as an artist. Each attendee leaves with greater awareness about their own dreams and career goals, and how to go about achieving them.
Topics include:
Defining Success
Creating Your Market
Preparation & Opportunities
Endorsements Deals
Distribution Deals
Creating Value-Add

Breakout Sessions Topics include:

Securing Sponsorships and Endorsements
A Guide to Self Management
Big-Time Touring
A Guide To Making the Most of Music Business Conferences
Creating a Business Plan
Effective Press Kits
Distributing and Promoting Your Art
Creating Your Own Luck
"Ravi's lecture to my class of aspiring performers was right on. They left with useful and valuable information pertinent to their career goals. He is an articulate speaker who is approachable, flexible and extremely knowledgeable."
– Professor Marnie Mintz,
Pepperdine University, Los Angeles CA
"Not only is Ravi a great guitarist, songwriter and entertainer, but his music industry experience and wisdom also make for a great teacher and presenter. He has a strong sense of integrity and a commitment to honesty and quality in everything he does....The students enjoyed his presentation, and Pyramind will be honored to have him back anytime he is in the Bay Area!"
– Greg Gordon,
Founder, Pyramind Audio Institute
"Really great and informative. One of the better presentations I've seen at Berklee!"
– Lexi,
Student, Berklee College of Music, Boston MA
"My staff said it was the best they've seen yet!"
– Peter Spellman,
Director of Career Development,
Berklee College of Music, Boston MA
AVIATION TOPICS:
Rejuvenating Aviation from the Ground Up
''Ravi is refreshing and very helpful to the industry'' - Gleim Publications
The aviation industry is stalling. General Aviation has lost the "cool" factor while aging with its pilots - today's youth unknowingly sacrifice dreaming for instant gratification and aren't eager to inherit the torch. The typical airline passenger experience combined with rampant bad publicity and the disturbing reality of airline operations has dampened the dream of becoming a "career pilot." Moreover, CFIs chasing hours rather than cultivating aviators, poorly run flight schools, GA airport closings, and the worst-ever student debt to income ratio for new hires (8:1), challenges the industry in recruiting and maintaining pilots. The plight of flight, whether professional or personal, is impossible for many and unreasonable for virtually everyone else.
In this highly motivational and interactive seminar, Ravi teaches how to take back what has been lost and secure the future of aviation. Pilots discover how to partner with the industry and promote the message that aviation is "cool" and an unparalleled life education. CFIs take greater pride by recognizing their influence, responsibilities, and opportunities. Flight schools learn how to better market and execute their services using existing infrastructure and establish pricing to attract students. University graduates and local student pilots discover opportunities to participate in and influence the future of aviation on a global level. Entire communities connect with the magic of flight and the value of the experience.
"The aviation industry needs more people like Ravi. He is part of a new generation of pilots and owners. His enthusiasm and thirst for aeronautical knowledge is inspiring. Our industry would do well to listen to him."
- Ron Blum, President of EAA 88 and Manager of
Flight Testing at Hawker Beechcraft Cooperation
"Ravi provided his audience the opportunity to think about the big picture of aviation today, and how every individual can help improve its reputation, whether they participate in general aviation or are a professional in the greater industry. He entertained, he educated and he inspired. He'll be back!"
- Deborah Bandy,
Director of Admissions Operations,
Embry-Riddle Aeronautical University
"Ravi delivered a dynamic and energetic presentation to the Flight Training committee at the November ATAC AGM in Quebec city. His passion for flying and music is contagious and resonated with the audience. Ravi's youthful outlook and keen sense of marketing of aviation was an eye-opener for those in attendance. The flight schools left with valuable nuggets of marketing strategy and inspiration."
- Wayne Gouveia,
Vice President, Commercial General Aviation,
Air Transport Association of Canada
To book Ravi to speak at your event, please contact: Jan Jones Worldwide Speakers Bureau at 1-760-431-8692