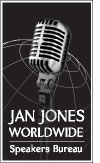 Corporate Strategist,™ Futurist & Vision Expeditor
Peter Drucker said "Hank Moore's Business Tree™ is the most original business model of the last 40 years". Ben Love, Chairman of Chase Bank says "Mr. Moore is one of the true authority figures for business and organization life. He is the only one with an Ethics Statement, which CEOs understand and appreciate". And, Dino Nicandros, Chairman of Conoco says "Hank Moore works miracles in changing stuck mindsets. He empowers knowledge from without by enthusing executives to reach within".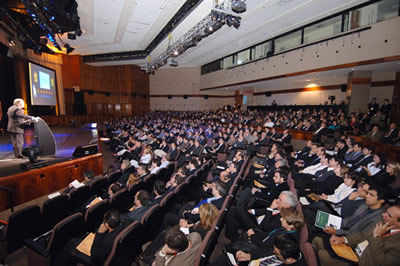 Hank Moore has advised over 5,000 client organizations worldwide, including 100 of the Fortune 500 companies, public sector agencies, small businesses and non-profit organizations. Hank has advised two U.S. Presidents and spoken at five Economic Summits. He guides companies through growth strategies, visioning, strategic planning, executive leadership development, futurism and "big picture" issues which profoundly affect the business climate. He conducts company evaluations, creates the big ideas and anchors the enterprise to its next tier. The Business Tree™ is his trademarked approach to growing, strengthening and evolving business, while mastering change.
Thank you for writing your new book, The Business Tree: Growth Strategies and Tactics for Surviving and Thriving. This is clearly an important time for re-evaluating business models. With your wealth of experience, you have provided the ideas that the business world needs today. I know that your book will certainly provide much food for thought.
- John D. Podesta,
President and CEO, Center for American Progress.
Former Chief of Staff to President Clinton

30 minutes with Hank is like 30 months with almost any other brilliant business guru. He's exceptional, unlike any other, and with a testimonial list to prove it. As a speaker, he's utterly content rich, no fluff, no 'feely-touchy' nonsence, right to the point and unashamed to tell the truth. There is nobody better. Every CEO needs him.
- Michael Hick,
Director, Global Business Initiatives
Hank Moore is an EXCELLENT speaker and an outstanding business mentor. I cannot reccomend him highly enough to those who are looking to get the very best out of the future by positioning themselves now. Hank has a wealth of experience and a gold mine strategy example list.
- Mark Miller,
Owner, Strategies For Success, Inc.
To book Hank Moore to speak at your event, please contact: Jan Jones Worldwide Speakers Bureau at 1-760-431-8692