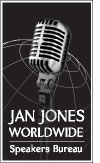 "Absolutely spot on. A true professional...fantastic accolades from the participants." —American Express
Dr. Joseph Michelli is a #1 New York Times best-selling author, an internationally sought-after speaker and business consultant. For over 20 years, Dr. Michelli has been delivering keynotes and workshops on Customer Loyalty, Client Experience Design, Employee Engagement and Leadership, sharing best-practices from his work with companies like Starbucks, The Ritz-Carlton Hotel Company, Zappos, UCLA Health System and Pike Place Fish Market. Joseph customizes each speaking engagement to meet your needs and can affect value by conducting workshops and break-out sessions in addition to keynote speeches. He has spoken to a wide variety of organizations and excels in delivering his message with ease, humor, and the expertise of someone who "lives" client experience and leadership excellence.
Presentations Based on Dr. Michelli's BestSelling Books:
Leading the Starbucks Way: 5 Principles for Connecting with Your Customers, Your Products and Your People
The Zappos Experience: 5 Principles to Inspire, Engage, and WOW
Prescription for Excellence: Leadership Lessons for Creating an World Class Customer Experience from UCLA Health System
The New Gold Standard: Leadership Principles for Creating Legendary Customer Experiences
The Starbucks Experience: 5 Principles for Turning Ordinary into Extraordinary
When Fish Fly: Lessons for Creating a Vital and Energized Workforce
Service Excellence and Customer Experience Presentations:
Service or Experience? Defining Your "Way We Serve Statement™"
Service Serves Us™
Service is an Inside Job
Employee Engagement and Customer Loyalty Presentations:
Leading Staff Engagement -- Serving Those Who Serve Your Customer
Roll Up Your Sleeves -- It's Your Turn
Mastering Change, Unleashing Innovation and Leaving a Legacy Presentations:
Change or Die! Securing Maximum Innovation and Staff Engagement
The Road to Practical Innovation
Testimonials:
The goal of our conference was to provide small businesses with a roadmap to developing a customer service model that drives referrals through word of mouth. Dr. Joseph Michelli's workshop delivered exactly what we needed. In 20 years of conference programming his workshop has to rank at the top in terms of useable content. Too many speakers rely solely on entertainment and gimmicks. Dr. Michelli provides content that, if implemented appropriately, can actually result in meaningful change in a company's culture and in demand for their services."
David Brown, Executive Director,
America Outdoors Association
"I highly recommend Joseph to any organization that is focused on providing the highest degree of customer service and obtaining world-class results. In the competitive and crowded field of consultants and business advisers helping organizations align and integrate their customer service objectives into their core mission and daily operations, Joseph stands out. He has separated himself from the pack and, once you see him in action, you'll understand why."
Bernie Snow, Director of Organizational Development,
St. David's HealthCare
"I highly recommended Joseph's services. He is terrific. We're holding our breath a bit because the speaker we have hired for next summit has some pretty BIG shoes to fill! We just hope we didn't raise the bar too high with Dr. Michelli!!!
Kathi Herman, General Manager, IT&BI Business Relations,
Southern California Edison
To book Joseph Michelli to speak at your event, please contact:
Jan Jones Worldwide Speakers Bureau at 1-760-431-8692