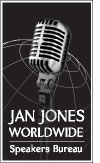 Expertise:
Boom-Bust Dynamics, Investing, Financial Markets, Risk Assessment, Financial Bubbles, China, Food, Energy, Healthcare, Education  
Why Vikram Mansharamani?
Boom-bust cycles.  They're occurring more frequently than ever.  The most notorious ones impact financial markets – but they impact nations, healthcare, food, energy, education, technology and many other areas as well.   Given their frequency, why are we still surprised when unsustainable scenarios burst?  Vikram Mansharamani, author of Boombustology, is expert at helping people recognize and manage the risk of bubble trouble.  He steps back from complex market dynamics and uses a multiple-lens framework to look at disparate data and then connect the dots – providing actionable insights; is there a bubble, where is it in its lifespan and what actions should you take to avoid bubble risk?   A maverick mind and a contrarian by nature, Mansharamani achieved success during his two decades in the financial markets by looking at signs on the road less travelled – analyzing financial markets with his powerful but unique toolkit.  As a speaker, Mansharamani has a gift for connecting with audiences – he is engaging with a keen sense of humor and helps individuals and organizations identify and navigate the booms before they bust – a skill that has earned him the confidence of many of the world's most impressive companies. Mansharamani is the first resident scholar at Tiger21, a peer-to-peer learning group for high net-worth investors and a Lecturer at Yale where his class, "Financial Booms and Busts," is among the most popular on campus.  He is a regular contributor to financial media including: Forbes, Fortune, CNBC, Bloomberg, The New York Times, The Wall Street Journal, The Korean Times, The South China Morning Post, The Daily Beast and many others.
Compelling Keynotes
Vikram Mansharamani speaks on a broad range of topics that help people plan for the future.  He applies the analytical power of a multi-disciplinary approach (microeconomics, marcoeconomics, psychology, politics and biology) to topics not generally thought to be in the investment domain - though potentially with significant investment implications.  Dr. Mansharamani tailors each presentation to meet the specific need.  Listed below are some example speech titles.
Boombustology: Spotting Bubbles Before They Burst
Great Big Problems – and How to Think About Them
The Surprises that Will Change the World
The Forthcoming Chinese Bust: Why 4% Growth Looks Increasingly Likely
Bubble Trouble: A Global Look at Forthcoming Busts
Food, Fuel, & Finance: An Unsustainable Trinity
The End of Cheap Oil: Investment Implications
The End of Cheap Food: Why Peak Soil Matters More than Peak Oil
Connect the Dots! Why Expertise is Overvalued
Bubbly Books: The Case for a Higher Education Bubble in America Today
To book Vikram Mansharamani to speak at your event, please contact: Jan Jones Worldwide Speakers Bureau at 1-760-431-8692