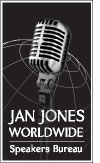 Roya Mahboob was named to TIME Magazine's 100 Most Influential People in the World for 2013 for her work in building internet classrooms in high schools in Afghanistan and for Women's Annex, a multilingual blog and video site. The TIME essay was written by Facebook COO, Sheryl Sandberg. Roya is an Afghan entrepreneur and businesswoman. She is the founder and CEO of the Afghan Citadel Software Company, a full-service software development company based in Herat, Afghanistan. She is garnering much attention for being the first female tech entrepreneur in Afghanistan, where women rarely work outside the home. Roya is working for women's education and empowerment by providing access via social media and the internet.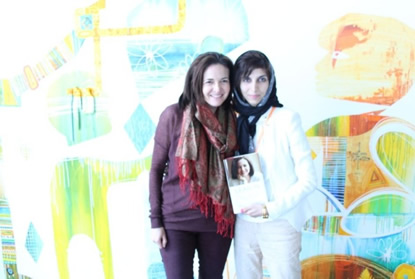 Roya with Facebook COO, Sheryl Sandberg
Mahboob founded the Afghan Citadel Software Company (ACSC) in 2010 along with two university classmates with an investment of $20,000. The aim was to create jobs for recent university graduates—especially women—in Afghanistan's growing tech market. The company employs about 20 programmers, more than half of which are women. The company develops software for government ministries, universities and international organizations in Afghanistan. It also creates proprietary applications for computers and mobile phones. Past projects include helping a Herat hospital shift from paper to digital records as well as helping to bring reliable internet to Herat University as part of NATO's Silk Afghanistan project. Roya reinvests profits from her company to build computer classrooms with internet access so girls have an opportunity to access technology. Her goal is to expand internet technology so women can work from home, as well as using social media to connect with each other.
In 2012, Citadel of New York was founded to develop and promote Examer, an interactive and educational social networking platform with a Micro Scholarship Payment System, which Mahboob helped to develop. Another project resulting from this partnership, Women's Annex, also provides financing for video content on social media and gives Afghan women a chance to begin careers as filmmakers. Women's Annex gives women in Afghanistan and Central Asia an avenue to tell their stories to the world. A worldwide role model, Roya is providing women with a strong voice in shaping the future of Afghanistan. She is doing this under life-threatening conditions, whilst exemplifying grace and determination to succeed in her mission.


To book Roya Mahboob to speak at your event, please contact: Jan Jones Worldwide Speakers Bureau at 1-760-431-8692