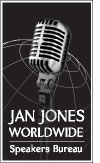 John P. Kotter is a graduate of MIT and Harvard. In 1980, at the age of 33, he was voted a full professorship with tenure at Harvard Business School. Today, he is widely regarded as the best speaker in the world on the topics of leadership and change.
Professor Kotter is the author of 15 books, a collection that has given him more honors and awards than any other writer on the topics of leadership and change. His four most recent books include The Heart of Change, a 2002 best book list winner from both Amazon.com and Executive Book Summaries, John P. Kotter on What Leaders Really Do, 1999's collection of papers including McKinsey award winning pieces from the Harvard Business Review, Matsushita Leadership, 1998's first place winner in the Financial Times, Booz-Allen Global Business Book Competition for biography/autobiography, and Leading Change, named the #1 management book of the year in 1996 by Management General. His articles in the Harvard Business Review have sold more than a million and a half reprints. Professor Kotter's books have been printed in over ninety foreign language editions with total sales approaching two million copies.
Professor Kotter's other honors include an Exxon Award for Innovation in Graduate Business School Curriculum Design, and a Johnson, Smith & Knisely Award for New Perspectives in Business Leadership. In 2004, a video he produced won the "Oscar" (a Telly award) for educational films. In October 2001, Business Week magazine reported a survey they conducted of 504 enterprises that rated Professor Kotter as #1 'leadership guru' in America.
Professor Kotter talks to groups with one and only one goal: to motivate action that gets better results. For additional information, see two web sites: www.johnkotter.com. and www.theheartofchange.com.
To book John Kotter to speak at your event, please contact: Jan Jones Worldwide Speakers Bureau at 1-760-431-8692