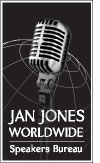 MILESTONES – EARLY DAYS:
Garry Kasparov was born on April 13, 1963 in Baku, the capital of Azerbaijan, then part of the USSR. Kasparov started playing chess at 5 and by the age of 7, he was a child chess prodigy. At 9, he had already won a semifinal of a 'blitz' championship for adults in Baku. He became the youngest player in history to win the Soviet Junior Championship (under 18), first when he was 12 years of age in Jan 1976 and then again aged 13 in1977.
In 1979 he celebrated his 16th birthday and for the first time, entered a foreign adult tournament. Garry finished first ahead of fourteen Grandmasters.
Garry Kasparov achieved Grandmaster status at age 17 (1980).
In August 1980 aged 17, he won the World Junior Championship
In 1984 aged 21, Garry Kasparov was the youngest player in chess history to compete in a World Championship final match.
At 22, on November 9, 1985 Garry became the youngest ever World Chess Champion when he beat Anatoli Karpov. This made him the 13th World Champion and he had already become the number one ranked player in the world.
In January of 1990, Kasparov created two milestones in chess history. First, he moved past Bobby Fischer's best ever point rating of 2785 and then in Nov 1989 in Belgrade broke the magical 2800 ELO ratings point sound barrier. He was the first player in Chess history to do so. It was the chess equivalent of breaking the four-minute mile.
In Nov 1999, after winning the three major events of that year, he created a new milestone by achieving an ELO rating of 2851, the only player in the history of chess to pass the 2850 level.
From December 1981 to February 1991, Kasparov made chess history by not losing a single official event for ten years. This was the period in which he created the reputation of invincibility.
On Friday March 11th, 2005 at the prize giving of the Linares Super Tournament in Spain, Garry Kasparov announced his retirement from active competitive chess. He cited his extreme disappointment with the chess ruling body FIDE and their inability to organize a World Championship Match.
KASPAROV TODAY:
In January 2004, he was elected the Chairman of the "COMMITTEE 2008 – FREE RUSSIA". The Committee consists of politicians, journalists and academics who have come together to work for a fully democratic Russia.
He is the co-chairman of the "UNITED CIVIL FRONT OF RUSSIA".
He remains committed to the Kasparov Chess Foundation, plays Simuls, writes books and maintains a strong worldwide presence giving speeches on strategy and logical thinking.
To book Garry Kasparov to speak at your event, please contact: Jan Jones Worldwide Speakers Bureau at 1-760-431-8692