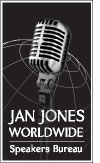 Ivanka Trump is one of the most recognized and influential young business women today.
As Executive Vice President of Development & Acquisitions, Ms. Trump is charged with the expansion of The Trump Organization globally along with her siblings, Donald Jr. and Eric. Currently, Ms. Trump works on over 70 new and current projects throughout the world.
Ms. Trump actively participates in all aspects of real estate development on Trump projects, from deal evaluation to pre-development planning and construction, to sales and marketing. She is involved in all decisions—large and small—from the initial deal making phase to the details such as interiors selections for residences and guest suites.
In her current role, one of Ms. Trump's main focuses has been to bring the Trump® Hotel Collection brand to the global market. Presently, the portfolio includes the highly acclaimed Trump International Hotel & Tower® New York, Trump International Hotel & Tower® Chicago, Trump International Hotel™ Las Vegas and the recently opened Trump International Hotel™ Waikiki Beach. Ms. Trump is currently overseeing the completion of Trump SoHo™ New York scheduled to open February 1, 2010. Additional hotel projects under development include Toronto, Panama, Dubai, Cap Cana, Scotland and New Orleans.
With many properties in different stages of development, Ms. Trump's portfolio is quite extensive. Ms. Trump is also actively involved in the development of Trump Towers, Istanbul, Sisli, in Turkey.
In tandem with her work with The Trump Organization's real estate interests, Ivanka Trump is a principal in Ivanka Trump Jewelry, a newly launched luxury diamond jewelry line. Ivanka Trump Jewelry launched to great success with a store on Madison Avenue in New York City in 2007, and will soon launch in Las Vegas and other select locations.
In addition to her responsibilities at the Trump Organization, Ms. Trump is also a world famous media personality. She has been featured in hundreds of outlets worldwide including Forbes, The New York Times, Vanity Fair, CNN, CNBC, NBC's The Today Show, Town & Country Harper's Bazaar, Elle, Vogue, Golf for Women, The Evening Standard/UK, and many others.
Ms. Trump is currently one of the stars of NBC's widely successful "Celebrity Apprentice" with her father Donald J. Trump, and brother Donald, Jr. She previously appeared on NBC's Emmy nominated, globally syndicated "The Apprentice" as an advisor. She has also appeared as a guest judge on Bravo's "Project Runway."

Ivanka Trump is involved in several charity organizations, including the Eric Trump Foundation and the New York City Police Foundation.
Ms. Trump graduated Summa Cum Laude from the Wharton School of Finance at the University of Pennsylvania and received a bachelor's degree in science in economics. Before joining The Trump Organization in 2005, Ms. Trump worked under Bruce Ratner at Forest City Enterprises as a project manager.
In October 2009, Touchstone Hardcover, a division of Simon & Schuster, published Ms. Trump's first book, a New York Times and Wall Street Journal Best Seller, THE TRUMP CARD: Playing to Win in Work and Life.
To book Ivanka Trump to speak at your event, please contact: Jan Jones Worldwide Speakers Bureau at 1-760-431-8692