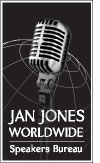 Mark Victor Hansen is universally known as the co-author of the Chicken Soup for the Soul book series, setting world records in book sales, with over 500 millions books sold. Mark has spoken to over six million people around the world at over 5,000 events. He is a successful business owner with over a dozen companies in the USA and around the world. Mark is a veteran business thought leader who draws from his mega success to empower audiences to become better leaders and entrepreneurs, as well as better people.
Mark is a recipient of the prestigious Horatio Alger Award for Distinguished Americans, the Sales Marketing International Salesman of the Year Award, is a founding member of the National Speaker Association and achieved the coveted designation as a Certified Speaking Professional (CSP). Achievers International recognizes Mark as one of the top five speakers in the world based on their worldwide survey. He has also been awarded eight honorary doctorates from prestigious universities.
Mark is a passionately dedicated philanthropist and his foundation - The Mark Victor Hansen Foundation - is dedicated to helping young people become financially literate, and to turn their entrepreneurial dreams into business achievements.
TOPICS:

The Future of Entrepreneurial/Enlightened Leadership
Visionary Leadership Beyond the Top
Mark Victor Hansen views leadership as having the unwavering ability to see the world as it can be. Leadership is about discovering what is inevitable, transformative and in alignment with all the resources; and using them to prosper greatly now.
The wisest man of all time, Solomon said: "Without vision the people perish," Mark says: "With vision people, companies, and associations flourish, grow, expand and vastly improve immediately!" Mark enlightens his audience about achieving the qualities of limitless vision to achieve their ultimate potential, creating practical, measurable progress by elevating everyone's successes.
Mark understands from leading his own business empires, that the gold standard of leadership is leaders who consistently and effectively re-invent themselves and their organizations. He inspires everyone to fulfill their destiny and fully utilize their potential, starting by overcoming all obstacles, challenges, and resistance. Mark discusses the principles that work and are time tested. Attendees quickly take ownership and mastery of the four great principles of leadership. He will show that all great leaders are focused. They are insistent, consistent, and persistently passionate and purposeful. Mark has proven to audiences worldwide, that every person can foster and embrace a magnificent obsession to achieve beyond their limitations, no matter what.
Selling Yourself Rich
The Art of Creating Lifelong Clients and Sustainable Profits
Mark teaches that successful selling in today's world requires a completely new understanding. Raving buyers are the lifeblood of sales. Sales are the lifeblood of business and the lifeblood of America. Every relationship depends on a successful "sale" of ideas/information, values, services, benefits, or products.
Mark discusses how to create a gush of abundance through mastering the art of the sale, including the complete effective sales process:
Mastering the comprehensive awareness of leading edge thinking
Growing your fanbase through niche marketing
Becoming super connected
Delivering two minute irresistible presentations
Creating and keeping raving prestigious customers
He shows you how to have clients who become lifelong friends and supporters, who will recommend and refer your company only. Mark teaches the techniques for turning problems into profitable solutions, and transforming objections into testimonials.
Selling isn't about hawking your products, but instead about creating relationship equity with people who will joyfully be a dedicated fan and user of your products for a lifetime. This experience with Mark will elevate your thinking and techniques in sales to levels you couldn't have imagined were possible.
Bringing America Back
Rekindling Her Greatness Through Personal Greatness
America's success depends on your success. A successful country starts with independent, successful individuals who are groomed and inspired to lead. We must recognize our roles individually and collectively to serve greatly the total world population of seven billion.
The business of America is business. With massive innovation and marketing we can, again, create a super strong economy. Mark delivers seven principles to get America going and keep it going. As Mark has traveled around the world, he has found people everywhere want to sell into the American market, yet Americans locally are under-served. Mark will make what is invisible, visible. He brings to audiences the ultimate roadmap to the riches and potential that can be had achieved by focusing on the proper principles. He shows how to do that right here and right now; in the most affluent country in the world - America.
To book Mark Victor Hansen to speak at your event, please contact:
Jan Jones Worldwide Speakers Bureau at 1-760-431-8692