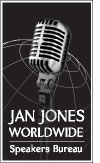 Adrian Gostick is the author of several bestselling books on corporate culture, including the New York Times, USA Today and Wall Street Journal bestseller The Carrot Principle. He also wrote the bestsellers The Orange Revolution and All In. His research on employee engagement has been called a "must read for modern-day managers" by Larry King of CNN, "fascinating" by Fortune magazine and "admirable and startling" by the Wall Street Journal.
Adrian's books have been translated into 20 languages and are sold in more than 50 countries around the world. As a leadership expert, he has appeared on numerous national television programs including NBC's Today Show and has been quoted in dozens of business publications and magazines.
Adrian earned a master's degree in Strategic Communication and Leadership from Seton Hall University, where he is a guest lecturer on organizational culture.
The undisputed thought leader in employee motivation.
- John Mullen, Global CEO, DHL Express
Presentations
What Motivates Me: Put Your Passions to Work
After surveying more than 850,000 people, New York Times bestselling authors Adrian Gostick & Chester Elton have found the key difference between employees who are most energized and productive at work is whether or not their work aligns with what motivates them.
In the What Motivates Me keynote, Adrian Gostick offers an extensively tested method for leaders to identify their employees' unique blend of core motivators and then help them align just a little more of their work with what drives them—creating huge boons in productivity and engagement.
In a fresh and thought-provoking keynote presentation, audiences will learn:
A step-by-step method to help identify employees' particular blend of core motivators.
A process to figure out the disconnect that may exist between employees' passions and their current work situation.
60 simple but powerful job-sculpting strategies to help people "accomplish more" and "avoid blind spots."
More than half of workers surveyed say they are unhappy in their jobs. The ideas the authors present have been vetted with their consulting clients from American Express to Procter & Gamble to AT&T, and are shown to increase levels of employee motivation, engagement, and productivity. This is a vital message for leadership teams, employee groups, or association audiences.

All In: Creating a Culture of Buy-In and Belief
The authors of the New York Times bestsellers The Carrot Principle and The Orange Revolution present groundbreaking new findings: today's high-performance organizations have a distinctive kind of culture that leads to astonishing results.
Teaming up with research giant Towers Watson, authors Adrian Gostick and Chester Elton present an unprecedented 300,000-person study conducted in the worst of the recession. Based on this breakthrough research and their extensive consulting experience with a who's-who of successful companies, they present a simple seven-step roadmap that all managers can follow to create a high-achieving culture in their own teams.
In this presentation, Adrian Gostick offers specific how-tos for each step, and tell fascinating stories of leaders in action that vividly depict just how these powerful methods can be implemented.
Audiences will learn:
The 3 research-based characteristics of the world's most profitable, productive organizational and team cultures;
The 7 steps today's most successful managers use to generate buy-in;
How managers at any level can build a productive workgroup culture of their own where employees commit to the culture and give that extra push of effort.

Teamwork and Collaboration: The Teachings of The Orange Revolution
New York Times, USA Today and Wall Street Journal bestselling authors Chester Elton and Adrian Gostick have once again transformed the corporate playing field with The Orange Revolution, recognized worldwide as the premiere book on how breakthrough teams and teamwork revolutionize a company, a community, and the world
This keynote highlights the key traits found inside the world's most stellar teams. Adrian Gostick illustrates the steps these teams took to conquer barriers, exceed expectations, and overcome mediocrity through brilliant collaboration. This presentation reveals the synergy that exists among teams in the world's most respected and innovative organizations and how to tap into that power within any group of individuals.
Drawing on startling research and case studies from leading teams at Zappos, Pepsi Bottling Company, The Blue Angels, Texas Roadhouse, Apple, and numerous others, the authors show how true teamwork produces results that change the world and can immediately increase:
Productivity
Engagement
Loyalty
Innovation
Bottom-line Results
A Culture of Recognition: The Teachings of The Carrot Principle
A New York Times, USA Today and Wall Street Journal mega bestseller, The Carrot Principle has become the preeminent source on employee engagement and recognition.
Based on the runaway bestseller, Adrian reveals the ground-breaking results of one of the most in-depth management studies ever undertaken, showing definitively that the central characteristic of the most successful managers is that they provide their employees with frequent and effective recognition.
This breakthrough study of 200,000 people over ten years found dramatically greater business results when managers offered constructive praise and meaningful rewards in ways that powerfully motivated employees to excel. Drawing on case studies from leading companies including Disney, KPMG and the Pepsi Bottling Company, the bestselling authors show how the transformative power of purpose-based recognition produces astonishing increases in operating results.
Adrian shows how great managers lead with carrots, not sticks and in doing so achieve higher:
Productivity
Engagement
Retention
Customer
Satisfaction
This exceptional presentation introduces the simple steps to becoming a more effective manager and building a recognition culture in your organization; it offers a wealth of specific examples, drawn from real-life cases, of ways to do recognition right. Following these simple steps will make you a high-performance leader and take your team to a new level of achievement.
To book Adrian Gostick to speak at your event, please contact: Jan Jones Worldwide Speakers Bureau at 1-760-431-8692