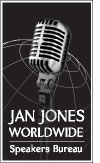 Ruben Gonzalez wasn't a gifted athlete. He didn't take up the sport of luge until he was 21. Four years later and against all odds, he was competing in the Calgary Winter Olympics. At the age of 39 he was racing against 20-year-olds in the Salt Lake City Olympics! Ruben will show you how ordinary people can accomplish extraordinary things.
Ruben's appeared nationally on ABC, CBS, and NBC. He's been featured in Time Magazine, BusinessWeek, and Success Magazine as well as publications all over the world. His articles on peak-performance are read on every continent. His column "High Achievement" appears in magazines across America. Ruben's the co-star of the movie "PASS IT ON," a full length feature film about what it really takes to succeed in life.
Ruben's the best selling author of several books including the highly ac- claimed "The Courage to Succeed" which has been translated into several languages.
Ruben's one of the most popular speakers in the America. His client list reads like a Who's Who of Corporate America; Coca-Cola, Dell, Shell Oil, Million Dollar Round Table, Continental Airlines, Farmers Insurance, Ortho McNeal, Blue Cross Blue Shield, Wells Fargo, ERA Realtors, and even The U.S. Treasury Department! Ruben is hailed by speaking legends Zig Ziglar, Denis Waitley, and Tom Hopkins as a leader of a new generation of personal development speakers.
Ruben lives in Houston with his wife Cheryl and their children Gabriela and Gracen.
To book Ruben Gonzalez to speak at your event, please contact: Jan Jones Worldwide Speakers Bureau at 1-760-431-8692