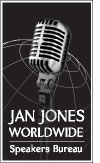 For 21 years, Ed held the American record for time in space, having spent 84 straight days aboard America's first space station, Skylab, as the Scientist-Pilot on the last and longest mission. During that 1973 mission, he worked outside the space station for 15 hours during three different space walks.
During his 14-year career with NASA, Ed also served on the support crew for the Apollo 12 mission and as the ground communicator with the flight crew while they explored the moon. He earned Air Force wings and has logged over 2,200 hours in high-performance aircraft, 100 hours in helicopters, and 2017 in space.
Ed earned his bachelor's degree in engineering from the University of Rochester and a master's degree and doctorate in Engineering and Physics from the California Institute of Technology. After a year in industry, he was selected as one of six members of the first group of Scientist-Astronauts, edging out 2,000 other applicants.
After his NASA career, Ed excelled in program management and marketing with Booz, Allen, and Hamilton and TRW where he focused on space and energy development. He later served as the President of the Oregon Museum of Science and Industry and of his own consulting company, Gibson International. He recently retired as a Senior Vice President with Science Applications International Corporation and is now one of two Managers at Aerospace Partners, LLC and Chairman of a NASA Review board for America's return to the moon.
TOPICS:
The Heart of Leadership
The Adventure of Space Flight
It Doesn't Take A Rocket Scientist To Be A Great Leader
TESTIMONIALS:
"Dr. Gibson's awe-inspiring slides and unique presentation were very well received by the audience. Everyone agrees he is an excellent presenter and has a very special set of experiences to speak about."
~ Adela Awner, American Red Cross
"Your role as keynote far exceeded any I have heard in the past. Your ease at the podium, your sense of humor, and your stories of space flight truly captivated the audience and added a depth to the banquet that is unsurpassed."
~ James Woods, Federal Aviation Administration
To book Ed Gibson to speak at your event, please contact: Jan Jones Worldwide Speakers Bureau at 1-760-431-8692