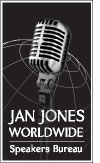 Carol Frohlinger is an internationally known speaker on the ways women can negotiate with authenticity to achieve their maximum personal and professional potential. Her depth of expertise and unique perspectives have empowered thousands of women to negotiate more confidently, competitively and competently in all aspects of their lives.  She is the co-author of Her Place at the Table and Nice Girls Just Don't Get It.
With humor and practical advice Carol demystifies the negotiation process, providing women with the tools needed to advocate themselves and get results – not only for them, but for their organizations as well. High energy, a wealth of experience, and the ability to connect with audiences of all ages and stages of their careers result in audience comments such as "engaging", "thought-provoking", and "dynamic". Even the most reluctant negotiators in her audiences agree that her presentations provide critical skills that enable them to "negotiate with the best of them!"
Microsoft, JPMorgan Chase, the Healthcare Business Women's Association, Pricewaterhouse Coopers, The Principal Financial Group, the New York State Bar Association, and the National Association of Women Lawyers are just a few of the organizations and professional associations for whom Carol has spoken, often calling upon her time and again to share her wisdom with employees, clients and members.
Carol has appeared on the Today Show among other television programs. Her advice has been featured by CBS MoneyWatch, NPR, Martha Stewart Living Radio, Newsday, Cosmopolitan Magazine, Women's Health and The New York Times among other mainstream media. Frequently called upon to provide expert input by publications serving the legal and accounting professions, Carol also contributes articles to professional and association journals such as WomenLegal Magazine, Managing Partner and ALM Law Journal's Marketing the Law Firm and blogs for Forbes.com and The Huffington Post.
Co-founder of Negotiating Women, Inc., Carol consults with organizations and associations who wish to attract, retain and promote talented women. Carol and her team design and administer diagnostic surveys informing companies about gender-related issues, conduct focus groups with women at all levels, advise companies about how to launch and support women's initiatives as well as developing and delivering research-based, interactive workshops.
Her previous experience includes training both men and women in the financial services industry to negotiate sophisticated solutions to meet customer needs and to deepen relationships.
Carol is a former sales executive, commercial banker and practicing attorney. She holds a J.D. from Fordham University School of Law and is admitted to practice before New York and federal courts.
Carol was selected by then-Senator Hillary Clinton to lecture on the issue of pay equity for women and to serve on a panel with the Senator to address the causes and implications of the gender gap in pay. She has been honored by The International Alliance for Women with its "World of Difference Award" and was named to Top 50 Most Influential Women List by the Irish Voice.
Living by the maxim, "To those whom much is given, much is expected", Carol was appointed to the New York State Bar Association's Task Force on the Future of the Legal Profession, served as co-chair of the Best Practices Sub-Committee on Women in the Law; and volunteers with The InterOrganizational Network (ION), an organization that focuses on increasing the number of women on the boards of America's publicly held companies.
Carol lives in New York City with her husband and is the proud parent of a daughter and son. She negotiates with each of them often.
WORKSHOPS:
Her Place at the Table: Negotiating Skills for Women
Many women fail to recognize opportunities to negotiate — about their roles, about the support they need to be successful, about the resources to get the job done, about buy-in from their peers and those they  lead. Our advice draws on interviews conducted with over 100 women leaders and illuminates the actions a woman can take to thrive in today's workplace. Become empowered to negotiate for what you need to create the conditions for your career success.
The Shadow Negotiation: It's Not Just About the "Issues"
Every day, women face situations that require using negotiation skills as a way to get things done in the workplace–resolving conflict and reaching agreement about things both large and small. Focusing exclusively on the issues, however, can lead to disastrous results ─ the personalities matter too! This workshop offers a practical approach to deal with both the issues and to manage the interpersonal dynamics that can prevent people from getting to "yes!"
Building Business Relationships: Negotiating Successfully with Prospects and Clients
The ability to negotiate effectively with both prospective and current clients is a critical competency for women in business. Yet, many women struggle with finding the right balance–strengthening the client relationship without sacrificing the company's bottom line. Those who can craft "win-win" solutions are uniquely poised to contribute to the organization (and to enjoy the fruits of their success!). Learn how to negotiate more successfully with the prospects and clients in your life.
Testimonials:
Carol is an insanely superb speaker and consultant with creative and effective ideas for women in business and in life. Her expertise is demonstrated in her meticulous work product. We engaged her to speak to the members of my women lawyers' organization, and we had the best attendance yet. If you hire Carol, she'll make you shine.
Evelyn Storch, Co-Chair, Women's Advocate Committee, American Bar Association
Carol Frohlinger's closing keynote for the Women Advisors Forum proved to be the "grand finale" that I was looking for to close the show. Carol's advice fit in perfectly with Financial Planning Magazine's focus of helping advisors to become more successful. She was a great asset to the overall conference and I would highly recommend using Carol Frohlinger as a speaker.
Tammy Scholtes, Program Development Manager, Conferences & Exhibitions/Professional Services Division, SourceMedia Conferences & Events
Can't tell you what a relief it was to work with a speaker that was so well organized, prepared and flexible! I definitely didn't take that for granted. We received so many great comments – many of the attendees are discovering how to 'get out of their own way'. Thank you so much! We truly appreciate it.
Karrie Schachtner, Professional Development Consultant Group Sales, The Principal Financial Group
To book Carol Frohlinger to speak at your event, please contact: Jan Jones Worldwide Speakers Bureau at 1-760-431-8692