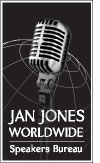 Sir Ranulph Fiennes has been called "The Worlds Greatest Living Explorer"
by the Guinness Book of Records.
ACHIEVEMENTS:
First to reach both Poles (with Charles Burton).
First to cross Antarctic and Artic Ocean (with Charles Burton).
First to circumnavigate the world along its polar axis (with Charles Burton).
'This 3 year, 52 000 mile odyssey took intricate planning, 1900 sponsors, a 52 person team to handle complex communications, meticulous planning and iron determination mixed with flexibility. The circumnavigation has never been successfully repeated.
Led the first hovercraft expedition up the longest river in the world (the Nile) in 1968/1969.
Achieved world record for unsupported northerly polar travel in 1990.
Led the team that discovered the lost city of Ubar on the Yemeni border in 1992 (after seven previous search expeditions over a 26 year period).
Achieved world first in 1992/1993 by completing the first unsupported crossing of the Antarctic Continent (with Mike Stroud). This was the longest unsupported polar journey in history.
In 2003, only 3 months after a massive heart attack, 3-day coma and double bypass, Ranulph Fiennes (with Mike Stroud) achieved the first 7x7x7 (Seven marathons in only seven days on all seven continents).
March 2005, climbed Everest to within 300m of summit raising £2 million for the British Heart Foundations new research MRI scanner.
March 2007, Sir Ranulph climbed the North Face of the Eiger and raised £1.8 million for Marie Curie Cancer Care's delivering Choice Programme
Winner of the Greatest Britons 2007 Sport
AWARDS (A brief listing)
French Parachute Wings 1968
Dhofar Campaign Medal 1968
Sultan of Oman's Bravery Medal 1970
Man of the Year 1982
Livingstone Gold Medal Royal Scottish Geographical Soc 1983
Gold Medal NY Explorers Club 1984
The Polar Medal 1984 with Bar 1995 by Her Majesty the Queen
Explorers Club (British Chapter) Millennium Award for Navigation 2000
Books
Sixteen books including the UK bestseller in 1991 The Feather Men and in 2003, his top-selling biography.
Charity Work
To date Ranulph Fiennes has raised over £10 million for different UK charities.
Testimonials for Presentations:
The London Daily Telegraph 2000 listed Ranulph Fiennes as 'One of the world's top ten speakers'.
'You provided a fascinating insight into your amazing exploits. You are an inspirational figure and an admirable example of what can be attained by extending the limits of personal motivation and challenge'…
Aberdeen Chamber of Commerce
'I have never in my experience been approached by so many customers and BT colleagues who have complimented us on our selection of an after dinner speaker' ……….
British Telecom
'A humorous, informative story that was mixed with a serious message we could all learn from' …………
Pfizer 2004
'Your presentation and subsequent discussion was the high point of our conference. It was both enjoyable and motivational'…..
AXA 2004
'Sir Ranulph was absolutely fantastic. His talk was extremely witty and entertaining'
(CUTP 2004)
'An amazing evening'……
NCF 2006
'The best after dinner speaker we have ever had' ………
UCISA 2006
'You captured the audience with your lifetime tales of motivation, determination, achievements and of course the hardships you encountered. We were lucky to have made the perfect choice'……………
UBS Warburg 2006
To book Ranulph Fiennes to speak at your event, please contact: Jan Jones Worldwide Speakers Bureau at 1-760-431-8692