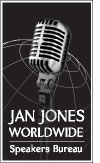 Steve Farber is President of Extreme Leadership, Inc., an organization devoted to the cultivation and development of Extreme Leaders in the business community. His latest book, Greater Than Yourself: The Ultimate Lesson In Leadership, is a Wall Street Journal and USA Today bestseller. His first book, The Radical Leap: A Personal Lesson in Extreme Leadership, is already considered a classic in the leadership field. It received Fast Company's Readers Choice Award and was named one of the 100 Best Business Books of all time. His second book, The Radical Edge: Stoke Your Business, Amp Your Life, and Change the World, was hailed as "a playbook for harnessing the power of the human spirit."
A subject-matter expert in business leadership and a frequent guest on news-talk shows around the country, Farber is a senior-level leadership coach and consultant who has worked with and spoken to a wide variety of public and private organizations in virtually every arena, from the tech sector to financial services, manufacturing, healthcare, hospitality, entertainment, retail, and the US government.
Leading from Experience: In 1989, after having run his own financial services company, Farber devoted his professional life to the field of leadership development and has been at it ever since. He was director of service programs at TMI, an international training consultancy, and then worked for 6 years as Vice President and Official Mouthpiece (that's what it said on his business card) of The Tom Peters Company, where he met several of his mentors including author/gurus Tom Peters, Jim Kouzes, and Terry Pearce. In 2000, Farber established his own company, Extreme Leadership, Inc, where he is president and CEO. He is also the co-founding director of The Center for Social Profit Leadership, a non-profit organization formed to serve the leadership development needs of social entrepreneurs, and he sits on the Board of Directors of the world-renowned program, Up With People, a global leadership program for students from 18 to 29 years old.
Coaching and inspiring Extreme Leadership at all organizational levels is Steve's passion, and he does so with a style that is part strategist, part social commentator and all energy.
SPEAKING TOPICS
Greater Than Yourself: 3 Steps to Attaining the New Gold Standard of Leadership
The truly great leaders in life and work become so by causing others to be greater than themselves. In this program—based on his book, Greater Than Yourself—Steve shows that dedicating yourself to bringing others along so that they can achieve more than you is the ultimate way to boost talent, ramp productivity and create truly significant current and future leaders. You will be challenged to aspire to the new gold standard in leadership with a powerful, three-step method:
• Expand Yourself – you'll discover tools to deepen and expand your personal capabilities—the raw material for true leadership.
• Give Yourself – you'll learn the art of 'philanthropizing' your leadership approach—the raw material for developing capacity in others.
• Replicate Yourself – you'll experience the power of expanding beyond your personal, one-to-one influence—the raw material for changing your organization for the better.

The Radical Leap: Extreme Leadership at Work and Beyond
In this chaotic and extreme age, business leaders must demonstrate an unprecedented level of passion, determination, foresight, dedication, and fearlessness. In this wildly popular speech, Steve shows you how to use the LEAP framework - Love, Energy, Audacity and Proof to radically improve your organization and your life. In this energetic and insightful program, you will discover how to…
Harness fear and use it to your advantage

Use the power of the heart to achieve the extraordinary at work
Inspire yourself and others to change the world you live in
Earn your customers' and employees' love and loyalty
Keep yourself and others passionately engaged in the work at hand—even in troubled or difficult times
The Radical Edge: The Extreme Leaders Guide to Uncommon Achievement
In this provocative keynote, Farber redefines the conventional meaning of the word, "accountability," and takes you to an audacious level of leadership, by showing how a successful business, a rewarding personal life, and a world-changing legacy are not mutually exclusive ambitions.Create remarkable legacies at work and at home by learning how to...

Find your personal focus as a leader— that zone in which you provide total value and significance to yourself and others—regardless
of what's happening in the company, the markets, or the economy
Use the WUP technique to observe, process and interpret the world around you in order to bring new, world-changing ideas
to your business
Anticipate and respond to the unspoken needs of people and markets
Hold yourself and others to an unprecedented level of personal accountability

"Steve Farber is an original thinker-writer, and a boffo public speechifier."
- Tom Peters, Management Guru, author, In Search of Excellence
"Dear Steve...I can tell you first hand that our audience greatly resonated with your provocative and inspirational comments...From all of us at Raytheon, please accept our best wishes as you continue to spread the word. You have a powerful message that is artfully delivered!"
- William Swanson, Chairman & CEO, Raytheon
To book Steve Farber to speak at your event, please contact:
Jan Jones Worldwide Speakers Bureau at 1-760-431-8692