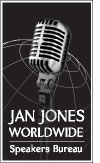 Dave is the author of best-selling Social Media Marketing: An Hour a Day, and Social Media Marketing: The Next Generation of Business Engagement. Dave is a frequent keynoter and leads workshops with the American Marketing Association as well as Social Media Executive Seminars. Dave writes a social media column for ClickZ.

Dave is a strategic partner with Social Media Executive Seminars where he develops and delivers executive training in social media and the application of social technology to business. Dave has worked in social technology consulting and development around the world: with India's Publicis 2020 media and its clients including the Bengaluru International Airport, Intel, Dell, United Brands and Pepsico and with Austin's GSD&M IdeaCity and clients including Southwest Airlines, AARP, Wal-Mart, and the PGA Tour. Dave is currently working with several startups including Looppa, based in Argentina, developing a social platform specifically for media and entertainment companies; Friend2Friend in Palo Alto, CA, offering a library of social applications for Facebook, and with Social Dynamx, a social media metrics and business intelligence platform based in Austin, Texas.

Prior to working with web technology, Dave was a Product Manager with Progressive Insurance and a systems analyst with NASA Jet Propulsion Labs. Dave co-founded Digital Voodoo, a technology consultancy, in 1994. He holds a BS in physics and mathematics from the State University of New York/ Brockport and has served on the Advisory Board for Adtech and the Measurement and Metrics Council with WOMMA.
To book Dave Evans to speak at your event, please contact: Jan Jones Worldwide Speakers Bureau at 1-760-431-8692