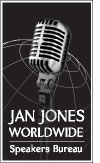 James Clear is the #1 New York Times bestselling author of Atomic Habits: An Easy Proven Way to Build Good Habits & Break Bad Ones. The book has been translated into 50 languages and has sold over 15 million copies worldwide. He is a writer and keynote speaker, focused on habits, decision-making and continuous improvement.
James is one of the world's leading experts on habit formation. He is known for his ability to distill complex topics into simple behaviors that can be easily applied to daily life and work. In his book Atomic Habits, which spent over a year on the New York Times bestseller list, he draws on the most proven ideas from biology, psychology, and neuroscience to create an easy-to-understand guide for making good habits inevitable and bad habits impossible.
Clear is a regular speaker at Fortune 500 companies including Amazon, Google, Facebook, Pfizer, Procter & Gamble and Wells Fargo. His work has been featured in Time magazine, the New York Times, the Wall Street Journal and on CBS This Morning. His popular "3-2-1" email newsletter is sent out each week to more than 2.5 million subscribers.

Speaking Topics:
Atomic Habits: How to Get 1% Better Every Day
How can you see dramatic improvement in your personal and professional life? The key to successful change is in small habits. In this entertaining presentation, James Clear focuses on the science of small habits, how they work, and how their effects compound and multiply over time. Through research and personal stories, audiences will not only be entertained but also come away with practical strategies they can immediately apply in
Moderated Fireside chat with James Clear
In this session, the moderator can interact with James Clear regarding Atomic Habits. The Fireside Chat format allows a more unique and customized experience for the audience, as James shares how his tools and practical takeaways can be applied.
To book James Clear to speak at your event, please contact: Jan Jones Worldwide Speakers Bureau at 1-760-431-8692