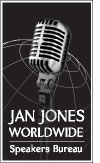 Rai is a dynamic and interactive speaker who delivers powerful seminars and workshops that engage audiences at multiple levels. He is sought after for a diverse range of topics with particular expertise in entrepreneurship, business processes, and sustainability. His approach to high performance in business or life is called "Do-MAgIC". It blends creative and scientific techniques in a synergistic way that are easy to learn and apply.
Rai's entrepreneurial career has spanned several start-ups, with the most recent one producing radiation shielding products without using toxic materials such as lead, and the world's first radiation blocking cream. This venture funded company was launched in January 2011. Its technology is finding applications in medical, nuclear and other industries. The company has launched numerous products, and is making rapid progress.
He has also worked with and for world leading companies such as DuPont, Applied Materials, Dell, Abbott Labs, Sulzermedica, and Frito-Lay to name a few. The technologies and products he has brought to market have made a difference to the lives of millions. Noteworthy examples are: Baked Doritos, medical devices and implants, mini vans for the handicapped and light-weight radiation shielding gear. Rai was honored with Sulzermedica's innovation award. Rai was honored by the International Six Sigma Society with their Best Speaker award.
Speeches/Seminars/Workshops
Do-MAgIC With Your Life (or Business)
Do-MAgIC – and Rocket Launch Your Startup
Strategy, Tactics, Alignment, and Score Cards – Keys to High Performance
Lean Six Sigma – for Business and Service
Risk Management – 10 Mistakes You Should Avoid
7x2 – Surviving The Sharks – Workshop for Entrepreneurs
Books
10 Mistakes of Risk Management and How To Avoid Them
5S – The Path to Excellence
Do-MAgIC With Your Life
To book Rai Chowdhary to speak at your event, please contact:
Jan Jones Worldwide Speakers Bureau at 1-760-431-8692