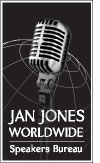 TOPICS:
BOOST INNOVATION THROUGH COLLABORATION
In today's complex, connected world, characterized by a rapid emergence and convergence of new technologies, and by constantly shifting individual needs and preferences, Innovation is not a choice, it is an imperative. In more stark terms: Innovate or Die.
How?
The traditional model was R&D driven; innovation was an internal function, driven by the company's own resources. This model is no longer sustainable, for the simple reason that no company is rich enough, or smart enough to function effectively over the entire spectrum of innovation challenges on its own. Accordingly, the contemporary model of innovation is more open and collaborative, and relies on companies co-creating value with other entities, such as other companies, customers, suppliers, and universities.
A widely-used collaborative tool used by innovation leaders is communities – a group of targeted collaborators assembled for the explicit purpose of pursuing innovation – both in the digital space and in the brick and mortar world. Contrary to popular belief, communities are not just for consumer goods and athletic footwear manufacturers. They can be and are being used in health care by pharmaceutical companies, health care providers, hospitals, and medical device companies to significantly boost the quantity and quality of their innovation programs.
This program takes attendees from applause to implementation as outlined below: Power of Collaboration and Communities in fueling Innovation Norwegian Case Study illustrating collaboration and co-creation in action The 5 P's Framework for leveraging communities to boost innovation:
Purpose – what is the purpose
Platforms – where will collaboration occur
People – who will collaborate
Processes – how will they contribute
Perks – rewards and recognition for the collaborators
The program can be tailored to your needs and can range in duration from a keynote, to a half-day workshop, or a full-day seminar.
To book Gaurav Bhalla to speak at your event, please contact: Jan Jones Worldwide Speakers Bureau at 1-760-431-8692