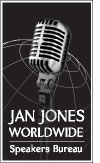 Sir Richard Branson is the founder and president of Virgin Group.
In 1970, Branson founded Virgin as a mail order record retailer, and not long after he opened a record shop in Oxford Street, London. The equity of Virgin Music Group - record labels, music publishing, and recording studios was sold to THORN EMI in 1992 in a US$1 billion deal. Since then,Virgin has become one of the world's most recognized and respected brands.
Virgin has expanded into aviation, hospitality and leisure, telecommunications, financial services, health and wellness, and clean energy through more than 200 companies worldwide, employing approximately 50,000 people in 29 countries. Companies like Virgin Atlantic, which recently celebrated its 25th anniversary, and the newest airlines, Virgin America and VAustralia, are shaking up the travel industry while Virgin HealthMiles, Virgin Money, Virgin Mobile and other Virgin-branded companies continue to offer exceptional customer service and value for money.
In December 1999, Richard was awarded a knighthood in the Queen's
Millennium New Year's honours list for "services to entrepreneurship."
Sir Richard has been involved in a number of world record-breaking attempts since 1985. In 1986 his boat, "Virgin Atlantic Challenger II," crossed the Atlantic Ocean in the fastest ever recorded time. This was followed a year later by a hot air balloon crossing of the same ocean in "Virgin Atlantic Flyer." In January 1991, Sir Richard crossed the Pacific Ocean from Japan to Arctic Canada. In June 2004, he set the record for the fastest crossing of the English Channel by an amphibious vehicle to mark the 20th anniversary of Virgin Atlantic. He and fellow adventurer Steve Fossett also unveiled an aircraft designed to attempt the first solo-piloted non-stop trip around the world without re-fuelling.
In the summer of 2004, Branson launched Virgin Unite as a vehicle to pull together the resources of the Virgin Group internationally and, most importantly, Virgin's best asset - its people - to tackle some of the
tougher challenges facing the world today. Virgin Unite and on-the-ground partners participate in efforts such as the creation of sustainable health clinics in Africa and the fostering of new entrepreneurs through the Branson School of Entrepreneurship in South Africa.
In 2006, Sir Richard pledged 100% of profits of Virgin transportation companies to clean tech investments through Virgin Green Fund. In 2007, he announced a new global science and technology prize - The Virgin Earth Challenge - to award $25 million to the individual or group able to demonstrate a commercially viable design which will result in the net removal of anthropogenic, atmospheric greenhouse gases. Also that year, Richard joined Nelson Mandela, Graça Machel, and Desmond Tutu to form The Elders, a group of independent leaders who will seek sustainable solutions to global humanitarian issues.
Most recently with Virgin Unite, Sir Richard has helped incubate initiatives such as the Disease Control Room, a new health resource for South Africa and the sub-Saharan African region that will help transform responses to devastating diseases such as HIV and AIDS, TB and malaria; and the Carbon War Room, which taps into global entrepreneurs to mobilize capital, innovation, expertise and international collaboration to fill in the gaps of climate change efforts already underway.
Branson is the author of "Losing My Virginity: How I've Survived, Had Fun and Made a Fortune Doing Business My Way," (Crown Business, 1998) "Screw It, Let's Do It: Lessons in Life" (Virgin Books, 2006), and "Business Stripped Bare: Adventures of a Global Entrepreneur" (Virgin Books, 2008).
To book Richard Branson to speak at your event, please contact: Jan Jones Worldwide Speakers Bureau at 1-760-431-8692